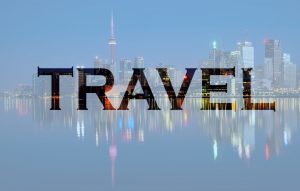 If you're interested in creating a cool effect in Photoshop with minimal effort, then you can check out this trick that lets you put transparent text in front of your image. You can use this for any number of projects and always get a professional, clean look to your pictures.
You can get started today by following the list of instructions provided for you below.
Open the image in Photoshop either by Drag 'n' Drop or thru File > Open.
Now add Text. Go to the Text tool
Type in your word/phrase and make sure the fonts are large enough to get a good effect. Keep the font color, Black. To make the fonts larger, press Ctrl + T (to activate the Transform tool), press Shift + Drag on a corner (by pressing Shift & dragging will keep the ratio same).

Alternatively, while the Font tool is selected you can select the phrase to change the font's style, size, color and alignment from the tool bar provided at the top
For more options, click on the Toggle bar located on the right, for the "Character" and "Paragraph" panels to open their respective windows. Make likable adjustments.
Select your Type Layer, go to Blending Options & select Soft Light.
Make the selection of the font by pressing down the Ctrl + clicking on the thumbnail.

We need to select the outside area so go to Select > Inverse or press Ctrl + Shift + I.
Now click on the Adjustment Layer & select Solid Color.
Select the color white, then click OK.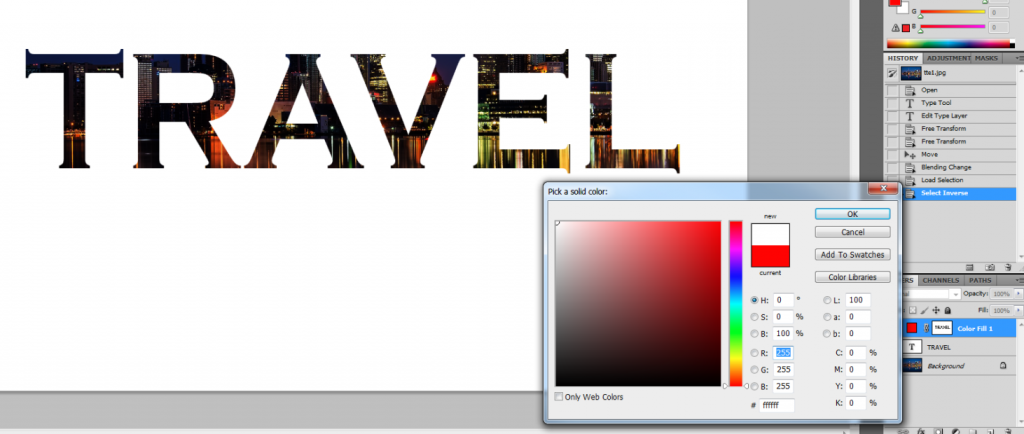 Lower the Opacity. I've kept it at 43%. Depending on your picture, yours maybe different.
To change the color, simply click on the colored box to the left of "Color Fill 1". Select the color of your preference then click, OK.
Now you have the tools you need to start creating!
X
Your free template will download in
5 seconds
.
Check this out while you wait!