To make sure emails from important contacts stand out from a particular person, a particular topic, or maybe it comes in one of my email addresses. By default they all look the same in the inbox, they blend in and it's easy to miss one of those. You can set up a rule that makes the email appear in a specific color or a specific size and type of font. As an example, you can make custom emails that have larger fonts if they are from your boss. To set up the way emails are displayed for Outlook 2016, Outlook 2010 and Outlook 2007.
For Outlook 2016, 2013 & 2010:
Go to the View tab.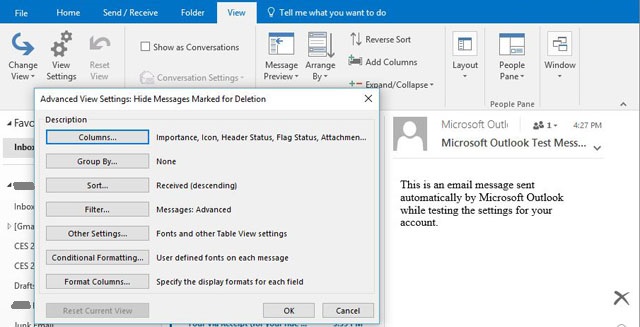 3. Choose Conditional Formatting.
4. Click Add.
5. Name your rule.
6. Click on Font and pick a color, style and size and click OK.
8. Type in the email address of the sender or senders you want to highlight. For multiple people, separate the email addresses with a semicolon.
For Outlook 2007:
Go to the Tools menu.
2. Select Organize, using "Colors."
3. Then choose specific colors for emails from specific people.
4. The Automatic Formatting settings can help you apply different font types and size to emails. These can be added by selecting "Automatic Formatting" in the window displayed below.
5. Click "Add" to create more rules.
When you're done making your new rule, an important email will stand out (Highlighted in Red).
X
Your free template will download in
5 seconds
.
Check this out while you wait!