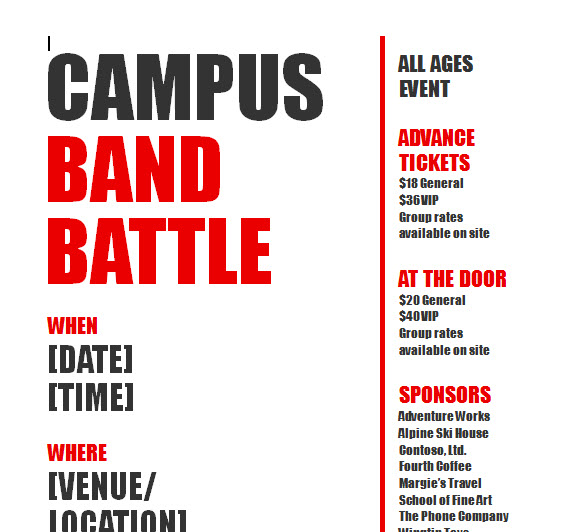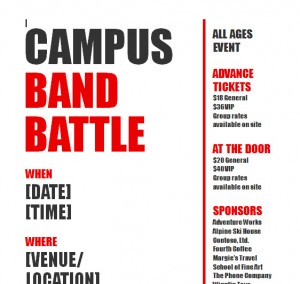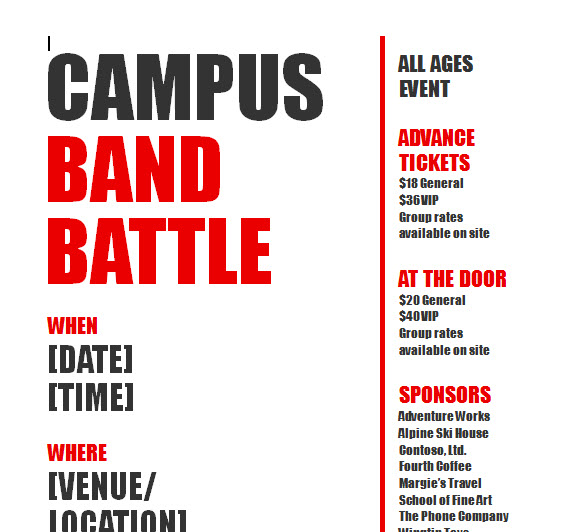 Get your event out in the open with this easy to use and uniquely customizable flyer template. Bold and to the point, this template allows you to showcase only the best details in a way that will jump out at anyone that walks by this clever flyer.
How to Use the Bold Event Flyer Template
Start by downloading the file, then clicking on the Word document to open the flyer. From here you can see how the design quickly jumps out at anyone, even from a glance. The contrasting font flashes across the page, highlighting the main points. Perfect for anyone hosting a party, marketing their own band, or even just hosting a group meeting.
Once you have opened the flyer template, you can click on any textual information and edit the template to fit your specific event. Begin by changing what your event is about in the main title, which is the text in the largest font on the middle of the page, then type away.
From there, you can add the specific details, like the date and time for your event at the bottom of the template, make your event unique with this simple flyer. You can even change the font colors to fit the theme of your flyer!
On the side of the page you can include any notes that you want guests to know before coming, such as: ticket prices, whether or not to bring food and drinks, or anything you can think up, this template can handle it all!
Why Use the Bold Event Flyer?
The main hook of this flyer template is the design. It was made to grab anyone's attention, with the large font and the contrasted coloring; it immediately jumps out at people, and will have them heading over to read the rest of the information. This flyer is made with one goal in mind: to illustrate the best features of your event in a quick and efficient manner. Come and get everyone talking about your event with this amazing flyer template.
Download: Bold Event Flyer Template
X
Your free template will download in
5 seconds
.
Check this out while you wait!