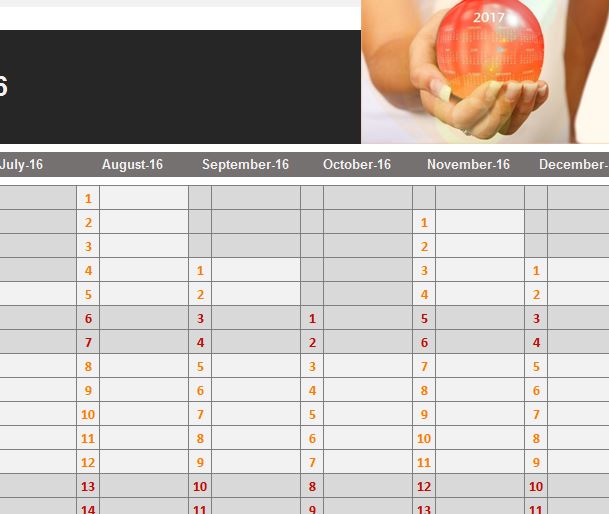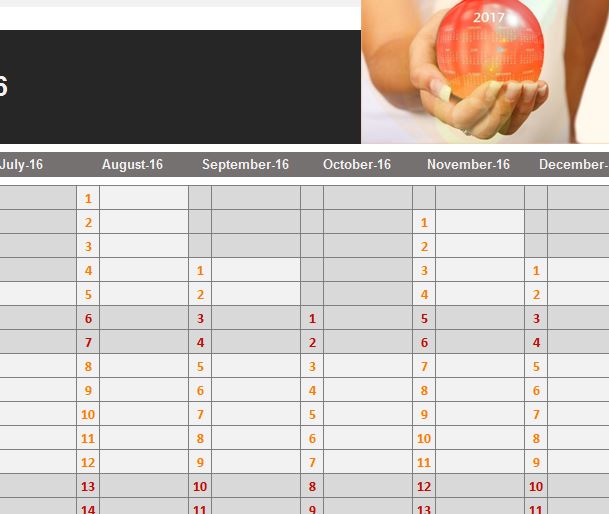 If you're looking to save memory space on your phone or you just want a schedule that you can conveniently open on your computer, then check out the Yearly Schedule Template. This free document is the perfect accessory to any organized person looking to maximize efficiency and find just a little extra time in their busy schedule to do the things they love. The free template gives you every day of the year on a single page. You'll just enter the important items of your schedule and be on your way. You can even update the year to reuse this schedule calendar again and again. Read the instruction below to learn how to download this template.
Yearly Schedule Template Guide
The free template can be downloaded by clicking the link at the bottom of this page.
When you open the document, you will be able to select the month, day, and year you want to start within the table to the far right of the page.
The template will automatically adjust to the date you have entered and you will be free to start entering the important details of your daily schedule. Start by choosing the exact date for the item you want to enter.
Let's say you need to attend your friend Sara's birthday party on Dec. 28th, 2016. You would enter the dates into the table mentioned above to find it. Once the template has adjusted, you would simply click the cell of that day and write the necessary information (address, time, etc.).
To enter an item into the document, you would simply click the desired cell and begin typing your item. It's just that easy.
You can see how easy it is to plan your schedule months, even years, in advance with the Yearly Schedule Template.
Download: Yearly Schedule Template
X
Your free template will download in
5 seconds
.
Check this out while you wait!