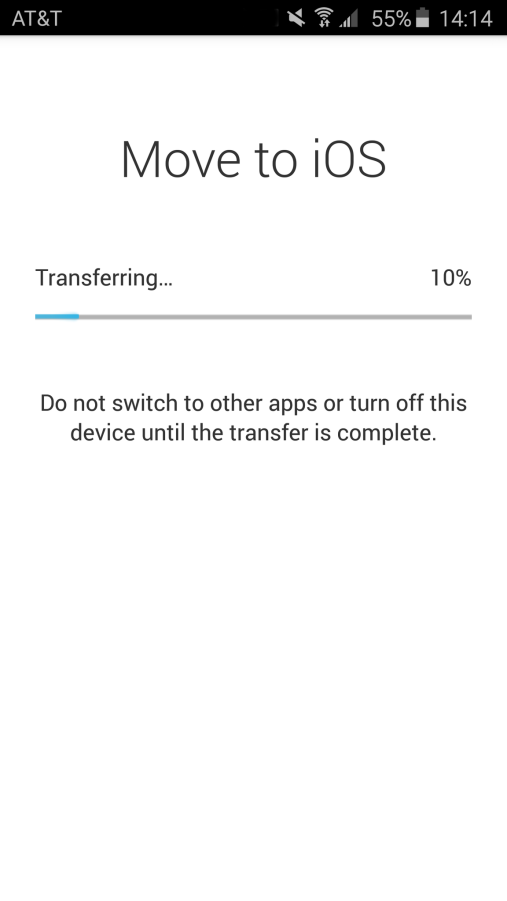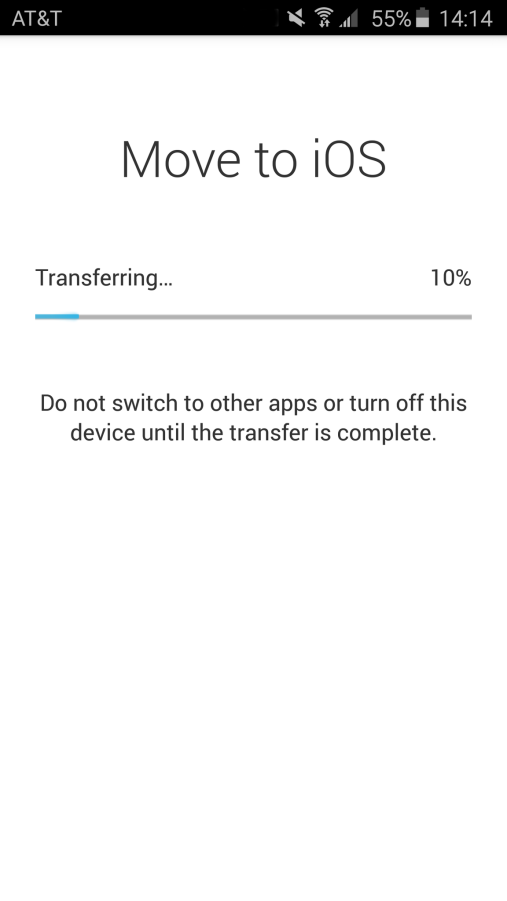 You may have thought about making the switch in the past but you considered all the data you might lose and decided against it. Well, now you can easily transfer your data from one device to the next with some simple steps that we have provided for you below.
Apple's "Move to iOS" app (Available in the Google Play Store) makes the process much faster and easier. With the help of this app, you can transfer all your contacts, photos, data, and so much more. Get started today by following the set of instructions below.
Move to iOS app supports phones and tablets running Android 4.0 or later. That means you can transfer data to devices running iOS 9 or later.
In the app, go to the section titles "Apps & Data".
Next, click the "Move Data from Android" option. It should look like the image displayed below.
The process
On your Apple device, begin the setup process until you reach the "Apps & Data screen". From here select the "Move Data from Android" option. You will need to punch in a 10-digit code to verify your information.
After completing the setup process, be sure to erase the data on your device. You can do this by going to setting, general, and then at the bottom, you should find the option to reset all your data.
On your Android device, don't forget to enable Wi-Fi and find a network you can connect to. Go to the Google Play Store and download the Move to iOS app. You should then open the app and follow the on-screen instructions, ending with entering your 10 digit code.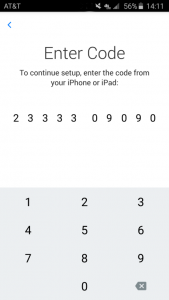 The screen should ask if you want to transfer your Google Account info. You can then select everything you want to move over and click Next.
The transfer process should start, taking about 10 minutes total.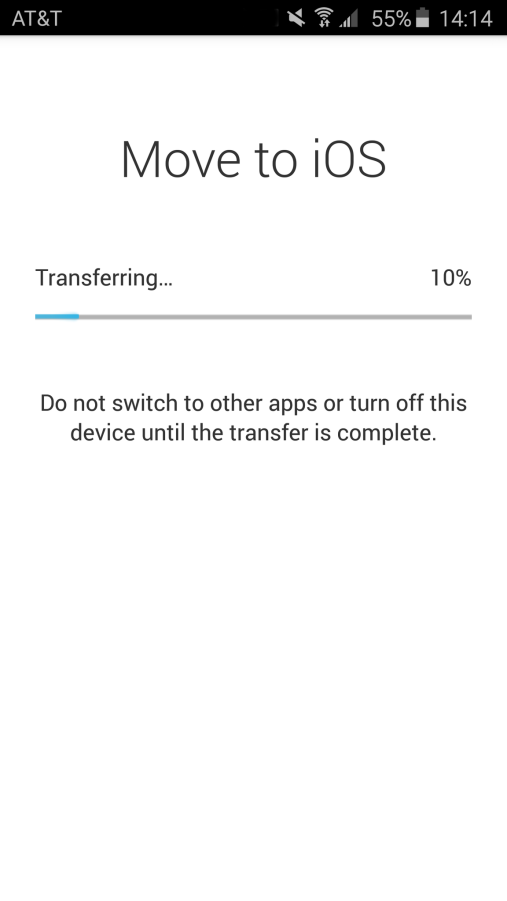 Once the transfer process is complete, you can tap on Continue Setting Up iPhone and setup a new Apple ID or logging into your existing one. Lastly, log into your new account and you are ready to go!
X
Your free template will download in
5 seconds
.
Check this out while you wait!